Go therefore and make disciples...
The mission of Faith Baptist Church is to KNOW God personally, to GROW in our relationship with Him, and to GO into the world with the Gospel of Jesus Christ.
"And this is eternal life, that they know You the only true God, and Jesus Christ whom you have sent."
-John 17:3
We were made to KNOW God...not merely know about him, but know HIM. The greatest commandment in God's Word is to love Him, and Jesus has come to bring us into a love relationship with God. We now spend the rest of our days as His children getting to know Him better through His Word, prayer, worship through music, teaching, & preaching, and missional service.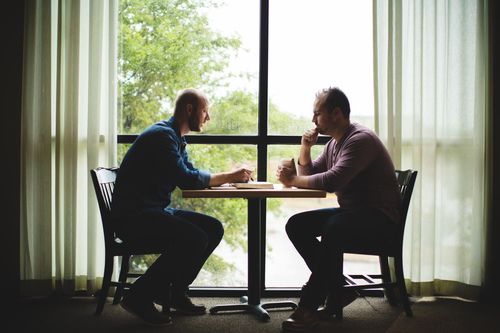 "Rather, speaking the truth in love, we are to grow up in every way into Him who is the head, into Christ..."
- Ephesians 4:15
Knowing God through His Son Jesus inherently means that we will be growing in maturity in our relationship with God and man. We grow in Christ as we abide Him through knowing His Word and then obeying what it says. This is the heartbeat of what we call discipleship in our context.
"All authority in heaven and on earth has been given to Me. Go therefore and make disciples of all nations, baptizing them in the Name of the Father and of the Son and of the Holy Spirit, teaching them to observe all that I have commanded you. And behold, I am with you always, to the end of the age."
-Matthew 28:18-20
The Great Commission is the glorious culmination of KNOW, GROW, GO. As we know that Jesus has all authority in our lives, we grow in our love and obedience to Him, and we go and tell others of His great, saving love daily.
We'd love to hear from you. Fill out the form below to get started.